It seems hard to believe that it hasn't even been ten years since the closing of the last Zellers stores in 2013, but the Hudson's Bay Company is betting that Canadians are already feeling a little nostalgic over the defunct chain and are planning to bring it back to life in an updated format.
In late August 2021, HBC relaunched the Zellers brand as a pop-up shop within a Hudson's Bay department store located at the Burlington Centre mall in Ontario. Essentially a store-within-a-store concept, it sports hanging Zellers logo banners, the classic red and white painted walls color scheme, and red floor lines to mark off one small section within the Hudsons Bay store.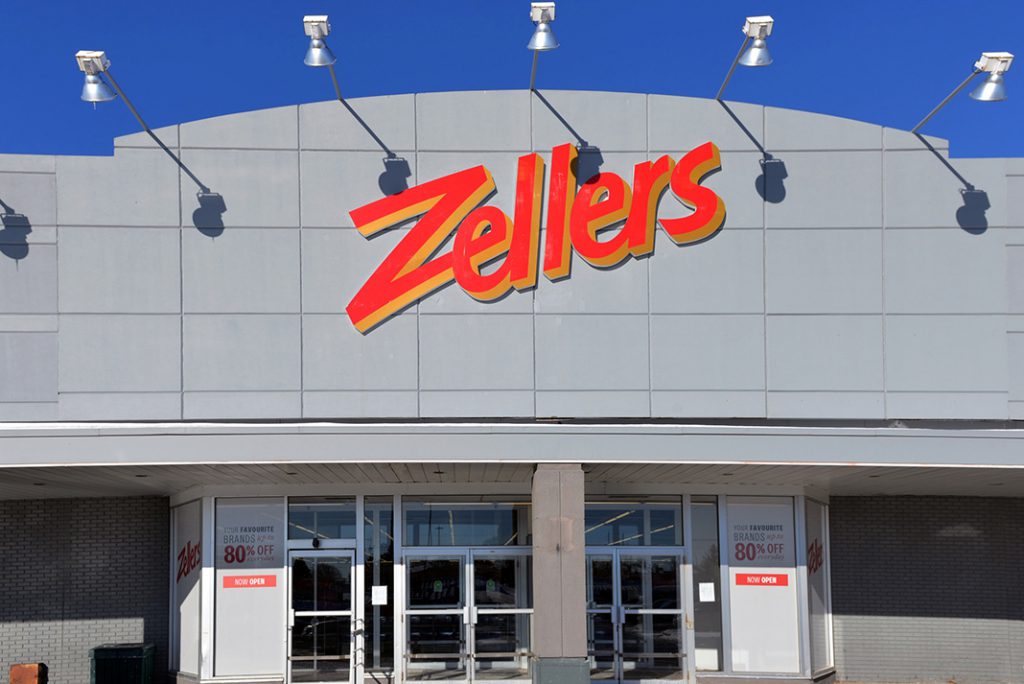 While offering a limited selection of goods, including Canada-branded apparel, bedding, housewares and toys, it mainly is intended to invoke a "fun and nostalgic experience" according to HBC. If proved successful, more locations could potentially use this concept in the future.
In August 2022, the Hudson's Bay Company announced it would be reviving the Zellers brand through online shopping and physical locations in 2023.
Will this new iteration of Zellers be able to accomplish what the previous one could not? Essentially being able to compete with Walmart on a more equitable basis. Is that even the thinking at The Bay? Or is this more of a novel marketing ploy to play on consumer's nostalgia and the company's Canadian roots by catering to whatever goodwill and positive emotion may remain out there for the Zellers brand?
We don't know the answer to that but we do know is that we will be taking a look at the concept as soon as we can and see if we can get some good deals. If we do we'll let you know since saving you money is what webSaver.ca is all about.
Join webSaver.ca today and save with Canada's Best Online coupons and Cashback Offers
webSaver.ca is Canada's largest and most trusted online coupons website because we help people save money. Join webSaver.ca today.
And if you haven't already make sure to Join webSaver.ca today and get coupons to save you and your family money on your groceries. Many webSavers save upwards of $600.00 per year or more with webSaver.ca coupons, deals, discounts and special offers.