We love Kellogg's products and Kellogg's Coupons here at webSaver.ca and have been working together for many years. Kellogg's products are highly nutritious and delicious and provide Canadians with the energy and nutrition they need to have a great day everyday.
Get your Kellogg's Vector Granola Coupons now and don't run out of energy during the day. Kellogg's Vector Granola is healthy, delicious and comes in a variety of flavours. Get your Kellogg's Vector Granola Coupon now.
Save $1.00 on Vector Granola when you purchase any Vector Granola product – 317g
From one great day over 100 years ago to today, Kellogg's has continued to fuel better days for Canadian families and families around the globe. Kellogg's Vector products have been specifically formulated to meet the nutritional needs of active, health-conscious Canadian adults.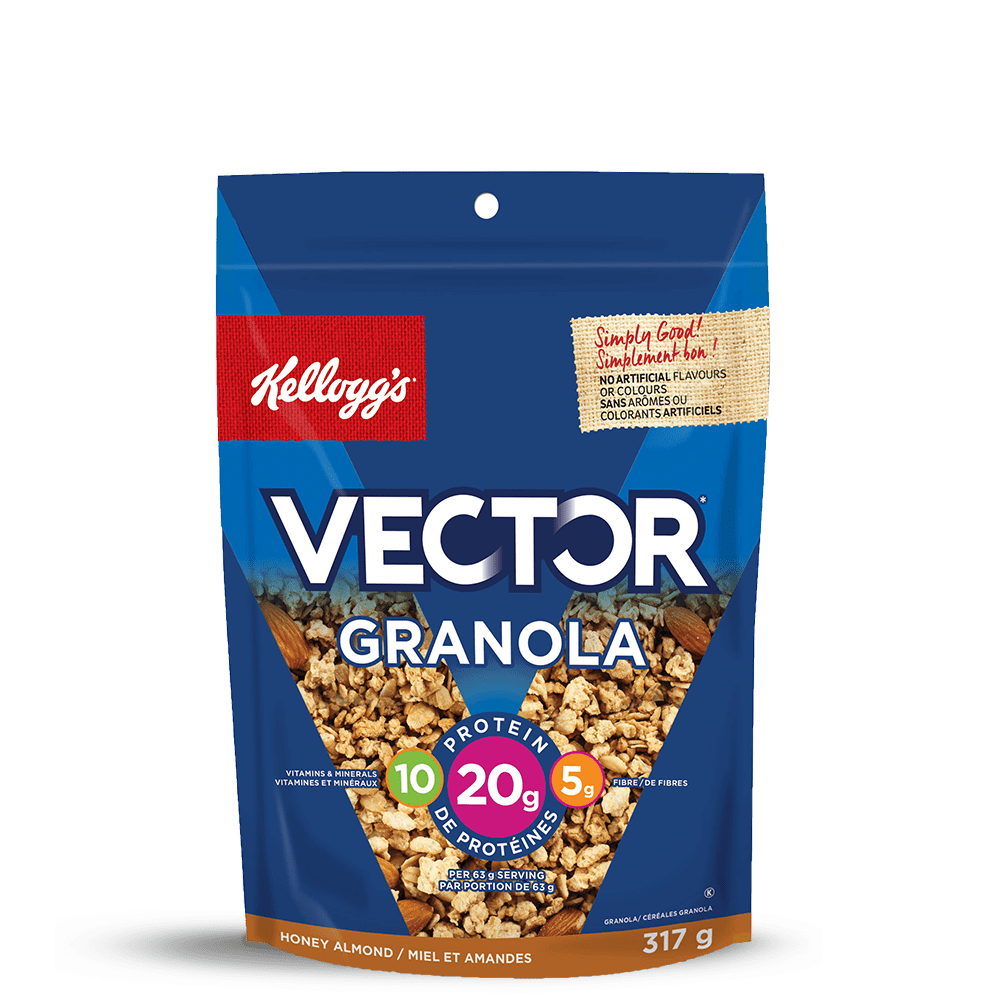 Get your Kellogg's Vector Granola Coupon now.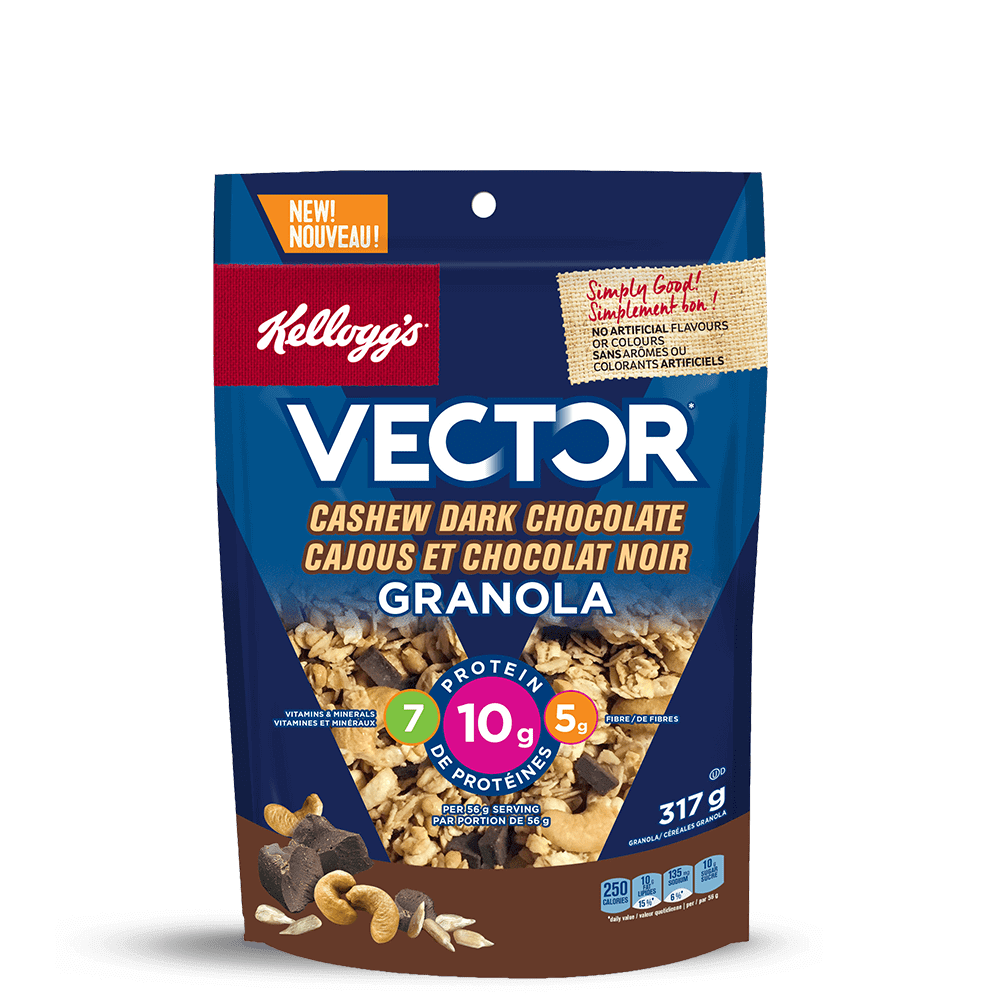 Get your Kellogg's Vector Granola Coupon now.
Kellogg's products are high in Fibre, high in Protein and low in Sugar. A great combination for healthy nutritious food that you and your family can enjoy everyday.
We at webSaver.ca are Canada's largest and most trusted online coupons website for a reason. We give the people what they want. And what the people want is to SAVE MONEY!
If you haven't already Join webSaver.ca today and get coupons to save money on your groceries. Many webSavers save upwards of $600.00 per year or more with webSaver.ca coupons, deals and discounts. Join webSaver.ca Now!