For more than a century Beiersdorf, the company behind Eucerin, has been associated with groundbreaking innovation in skin care formulas. From the beginning, research and product development at Eucerin has been inseparable from dermatological research.
Eucerin is one of the very best and highest quality skin creams and a must for our cold dry winters. Save $3.00 on any Eucerin Complete Repair product from webSaver.ca. Get your Eucerin coupon now before they're gone!.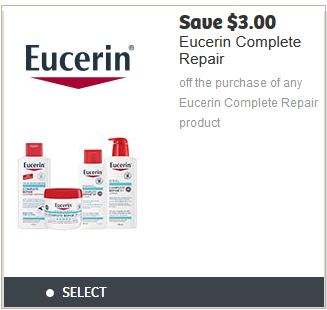 Eucerin's Complete Repair, clinically proven formula with Ceramide-3, 5% Urea and Gluco-Glycerol, locks in moisture for long-lasting hydration, providing immediate relief of your very dry skin symptoms.
For a complete skin care routine, use Eucerin's Complete Repair Cleanser and pair it with Eucerin Complete Repair Lotion, Eucerin Complete Repair Creme and for dry hands or feet, use Eucerin Complete Repair Hand Creme or Eucerin Complete Repair Foot Creme. Save $3.00 on any of these great Eucerin Complete Repair products.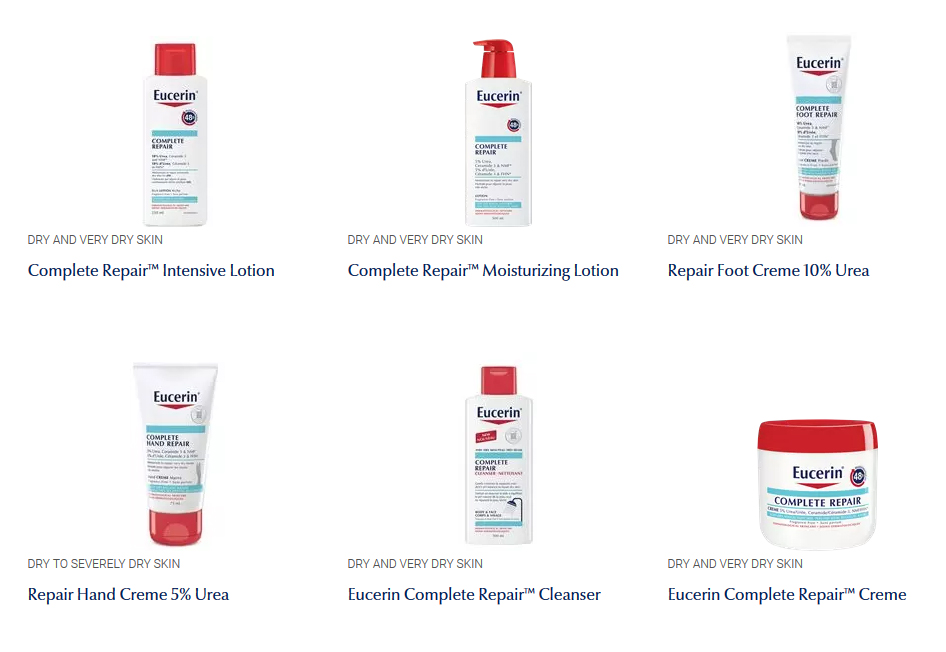 Immediate relief from dry skin discomfort

Skin that looks and feels hydrated and replenished

Long-lasting effectiveness

Fragrance-free
webSaver.ca is Canada's largest and most trusted online coupons website for a reason. We give the people what they want. And what the people want is to SAVE MONEY!
If you haven't already Join webSaver.ca today and get coupons to save money on your groceries. Many webSavers save upwards of $600.00 per year or more with webSaver.ca coupons, deals and discounts. Join webSaver.ca Now!