Geovita, "Life of the Earth" in Italian, originated nearly 100 years ago in an Italian region famous for its foods: the Piedmont. Our story begins with an ancient, family-owned mill and with the great passion and the know-how of Italian heritage and quality.
Get a Coupon to save $1.00 on Geovita Mixed Grains from webSaver.ca!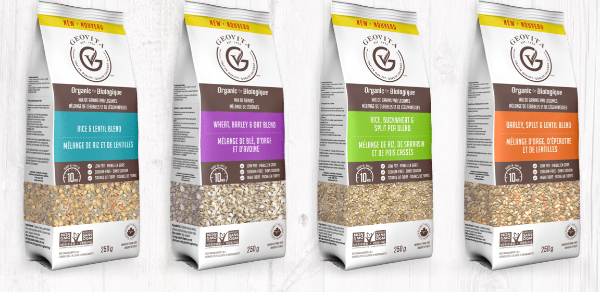 Geovita Mixed Grains Products Coupons
Uniquely developed organic grains and legumes that cook in just 10 minutes! No soaking, rinsing or pre-cooking is required. Try the convenience, variety and great taste of all of the Geovita™ blends!
Organic and Non-GMO Project VerifiedA Source of FibreMade with Natural Ingredients
Make sure to Join webSaver.ca and get coupons to save your family money on groceries. Many webSavers save more than $600.00 per year with webSaver.ca coupons, deals, discounts and special offers.
webSaver.ca is Canada's largest online coupons website because we help people save money. Get the latest and best coupons, contests, discounts, freebies, giveaways, money saving tips and more. Lays Potato Chips and Lays Contests on webSaver.ca.